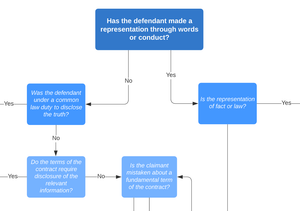 Contract Law: Misrepresentation or Mistake Decision Tree
A decision tree to help you determine whether the defences or mistake or misrepresentation are applicable to the facts of a problem question. Includes guidance for common mistake, unilateral mistake, misrepresentation and negligent misstatement.
Enhance your learning with this downloadable pdf mind map!
---
We Also Recommend
---